These are exciting times here at Wharton Research Computing! Last semester, we announced the planned upgrade from the now-retired Wharton Grid to the new Wharton High Performance Computing Cluster (HPCC). Almost 700 git commits and 14,000 lines of code later, we are in full swing – with two new chassis loaded with lean-and-mean computing goodness.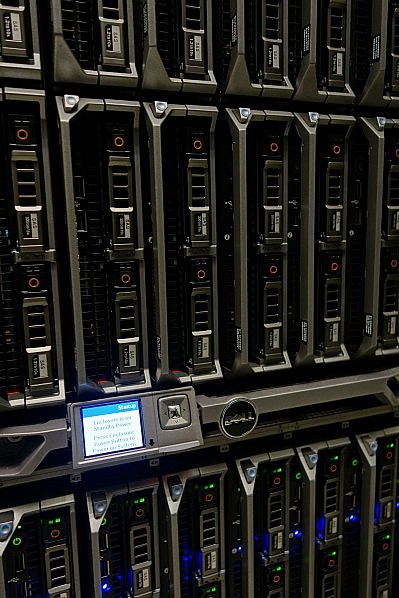 Some of the HPCC highlights include:
– Two new chassis of Dell PowerEdge blade servers
– 512 of the fastest Intel Xeon E5-2667 v2 @ 3.30GHz CPU cores
– The latest Red Hat Enterprise Linux 7 operating system
– Optimized job scheduling and resource management with Univa Grid Engine
– Over 25TB of NetApp FAS8020 network storage
– 16TB of local scratch storage
– 4TB of active memory
– LOTS of refreshed applications
– Cloud bursting to Amazon EC2
HPCC offers a solid home base within Wharton to satisfy computationally intensive research, with the added benefit of being a springboard to cloud resources. If you haven't done so yet,  get your account and have at it yourself (right now)!